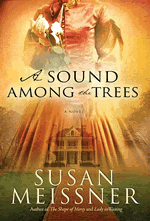 Synopsis:
Adelaide is the matriarch of Holly Oak and a committed great-grandmother to the children of her deceased granddaughter Sara but when her son-in-law remarries and brings his bride to live at Holly Oak, Adelaide is torn between loyalty to the memory of Sara or accepting Marielle and sharing with her the secrets of Holly Oak.
Marielle's world has turned upside down when she married and moved across the country to start a life wither her new husband and his two children. When she uncovers the dark past of Holly Oak's ancestor, Susannah, she starts to question the existence of ghosts and her own insecurities are heightened by the memories of Sara that haunt Holly Oak. When she discovers letters written by Susannah herself, the past and present collide to bring healing for both Marielle and Adelaide.
My own thoughts:
Ghost stories. Not really my thing so my whole viewpoint is already skewed. This is a rather moody and dark novel about the sins of multiple generations finding them out. The book is written first from Adelaide's perspective, then Marielle's and then finally Susannah's. None of the characters were particularly relatable or even likable to me. Perhaps it is because the overall feel of the book is dark or the fact that each character is bringing pain to another, you can't really get past feeling depressed. Even with a relatively happy ending, I walked away feeling sad.
Objectively, I think the writing style is excellent. Good amount of detail, well explained events and the ability to give each character their own voice. I just believe that the author could create a much more enjoyable book if the plot had been less spooky and more driven by each character's own growth through the story.
If you want me to pass this book along to you, just send me an email =)
*I received this book free from the wonderful people at WaterBrook Multanomah's Blogging For Books program, in exchange for an honest review*